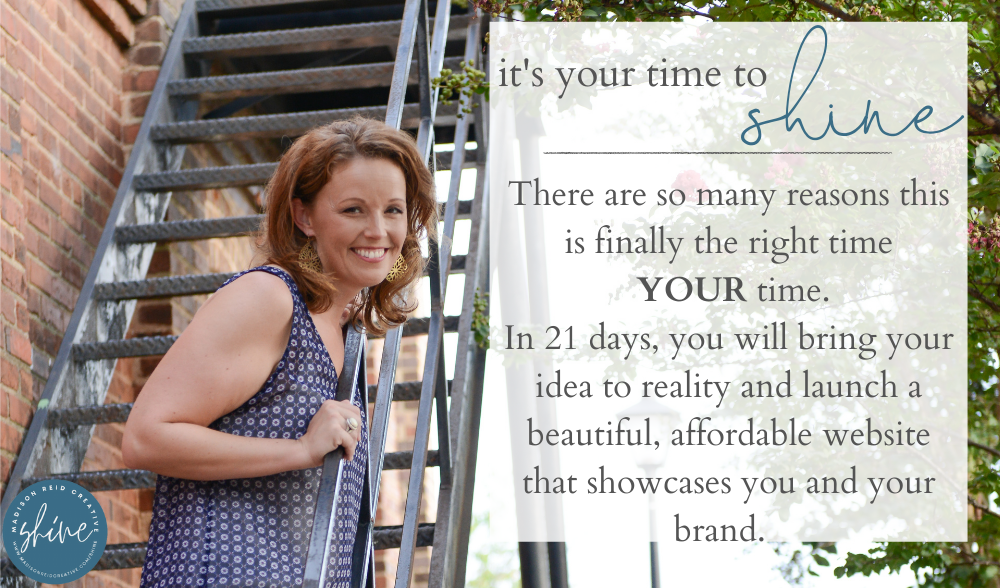 Stop

Putting off What You Really Want To Do
If these last 2 years has taught us anything, it's that things can go from stable to uncertain in the blink of an eye.
Maybe you have been displaced due to the pandemic or felt the fear of not having a plan B just in case.
Maybe you tried to go the DIY route but found yourself overwhelmed and discouraged by all the technical aspects of doing it yourself.
Maybe you are just tired of waiting and ready to do the darn thing!
Whatever your "why", I am so glad you are here and excited to introduce you to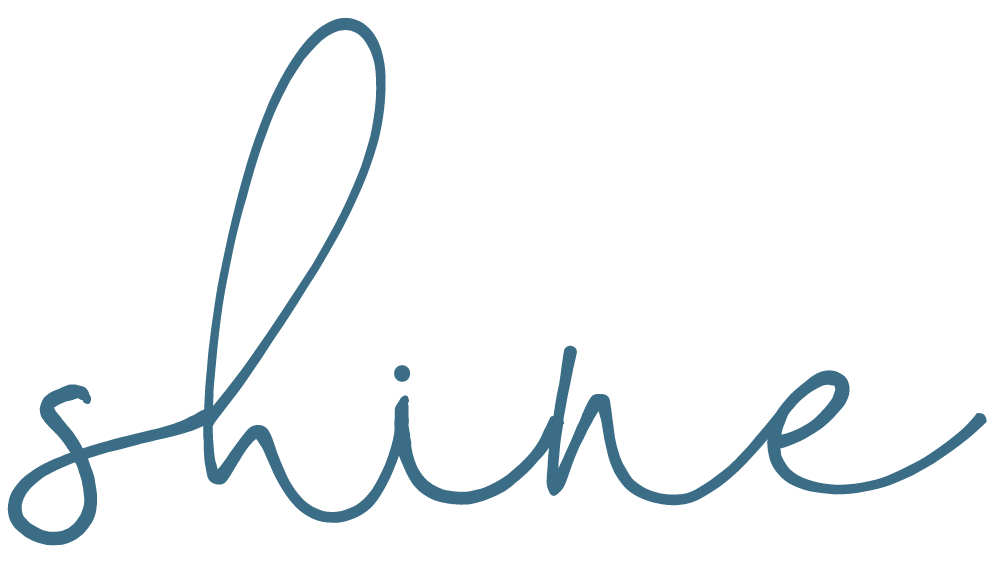 Live in 21 Days!
You will receive daily emails with your work for that day. Keeping up with these quick, daily assignments will support your site being ready to go in 3 short weeks!
No Tech Needed
You only need to purchase a domain. I will take care of setting up the hosting, SSL and all the other technical pieces.
Ongoing Support
There is no need to feel worried about what happens on Day 22 and beyond! My plans have an initial investment to support the build of your site and then a Site Care Plan with a monthly charge that covers all the behind the scenes, hosting, security, updates and more!

Choose from 4 Options for your Initial Investment
---
Simple Starter
$329
Set-up of your domain with managed WordPress hosting
Installation of WordPress and Genesis Framework ($60 value)
Choice of 1 or 2 column layout (full-width page or content with sidebar)
Contact Forms to allow your fans, followers and potential customers to get in touch easily.
Mobile Responsive – your website will look amazing on any device.
Social Media icons with links to your pages and live feeds of your content.
Build Your List and integrate with your favorite e-newsletter service.
Full details and instructions on how to use your fabulous, new site
Branded
$459
Simple Starter plus!
A custom logo design with unlimited modifications – I am not happy until you are!
PNG and JPEG files of the final approved copy!
All social media files you need to make your profiles look amazing!
eCommerce
$599
Simple Starter plus!
Full set up of Woocommerce to manage your retail including products, categories, shipping and connection to your payment processor
Like A Boss
$749
eCommerce plus!
A custom logo design with unlimited modifications – I am not happy until you are!
PNG and JPEG files of the final approved copy!
All social media files you need to make your profiles look amazing!
---

Choose Your Site Care Plan
Have peace of mind that your beautiful new website is up-to-date and secure and loads quickly on any device. Madison Reid Creative offers affordable site care plans to support your needs as your business grows. All plans includes managed WordPress hosting, complete daily backups, security with SSL protection (HTTPS) and speed optimization.
We also offer migration of your existing WordPress site to our premium hosting platform absolutely free!
---
Pro
$39/month
Managed WordPress hosting
Complete daily backups
Daily malware scans + removal
SSL security protection (HTTPS)
Speed optimization with global CDN
WordPress core update management
Framework, plugin + theme updates
Speak to someone you know (me!) if you have questions or concerns about your site!
Premium
$79/month
Pro plan plus!
Monthly Analytics Reporting
30 minutes of phone support(emergency or planned content management/consulting)
Ultimate
$119/month



Premium Plan plus!

60 minutes of phone support (emergency or planned content management/consulting)
---
FAQs
What if I have a current site to migrate?
Fabulous! I can migrate your site over to my hosting for FREE!


What if I have a current site that I don't want to migrate?
No problem! You don't have to host with me if you'd prefer to stay where you are! You are still good to go through the Shine program and get your current site refreshed!


What if I fall behind?
Totally hear you – life happens! You are able to "restart" the program up to 3 times. After 3 restarts, there will be an additional charge.


What do I need to prepare?
The program will take you through assignments each day that will help you prepare the material needed for your site. You will need a Domain purchased prior to joining the program (you can purchase these through Googe, Namecheap, etc).


What if I change my mind? Can I get my money back?
If you have not officially entered the program, I am able to offer a full refund. All other requests will be considered on a case by case basis.


Why do I need a domain and hosting?
A domain is the address where your site can be found. You can purchase a domain from a lot of different places (Siteground, Namecheap, Google). There is a cost to purchase the domain that recurs on an annual basis. ManagedWordPress Hosting sets up the place where all the files, posts, pictures, etc for your site will "live". Imagine it as the storage area for all the fabulous things you plan to post for the world to see and enjoy! There is an annual recurring cost for hosting as well that varies depending on the amount of space you need and other features.


Do you offer discounts or sale pricing?
I do offer both discounts as well as a scholarship several times throughout the year. Make sure you are subscribed to the newsletter (see below!) so you are notified!


Do I have to have a monthly site care plan?
Nope! That is totally optional if you want to take care of the hosting, SSL, etc yourself!